AnglerHosting.com's Website Design Samples Portfolio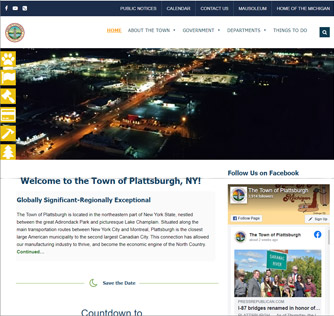 The
TownofPlattsburgh.org
was designed and built to replace The Town of Plattsburgh, New York's previous website with a new WordPress, mobile-friendly site using a re-structure that makes it easier for users to find what they are looking for while also allowing Town of Plattsburgh staff the ability to manage some of their own content using the WP Bakery builder with minimal HTML knowledge.Features include a looping home page video of the Town area, a mega menu, left edge shortcut buttons on the home page, search in the main menu and top header featured menu with social icons, among other features. The website was built through our sister website building and content management company –
Kimmel Services
.
---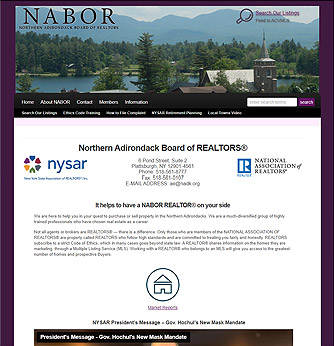 NADKBOR.com is a new WordPress website we built to give the Northern Adirondack Board of REALTORS® (NABOR) a new look that is also mobile-friendly. NABOR is required to have a website, and wanted to make it straightforward to provide helpful information to their member Realtors and other parties interested in New York real estate. We also manage any content changes for this website.
---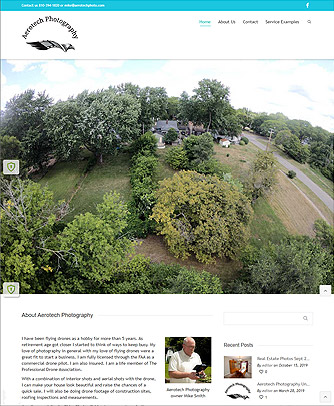 Aerotech Photography (AerotechPhoto.com) is a newer website built to help feature Mike Smith's aerial drone picture and video service he offers for things like real estate and parties, pretty much any purpose someone would want unique pictures and videos for.
---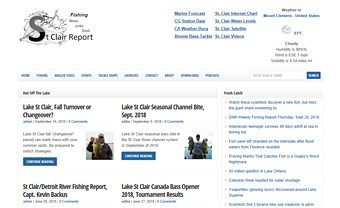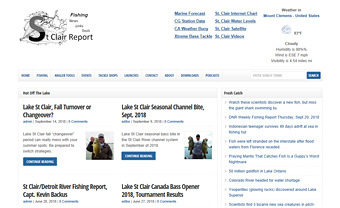 The owner of the StClairReport.com domain wanted a new, clean, crisp website that could provide a lot of updated Lake St. Clair fishing information quickly. We gave it to them including an automatically updating Lake St. Clair weather widget and key links in the website header, organized display of their latest posts, WordPress widgets to show off lots of recent links about the big lake and social sharing links so their information can be shared easily garnering them further viewership.
---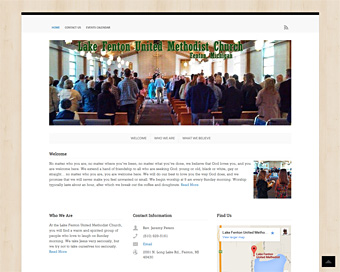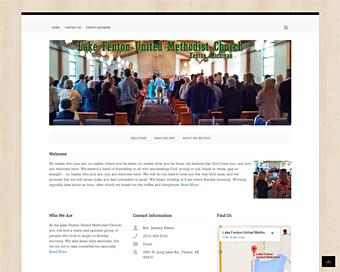 Lake Fenton United Methodist Church (LakeFentonUMC.org) is a website we recently completed the starting setup on to literally put a local church in Fenton, Michigan – Lake Fenton United Methodist Church – on the Internet map with their contact information and location help through mapping along with a little bit about who they are.
---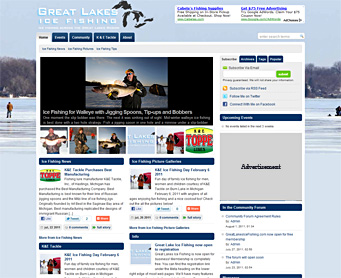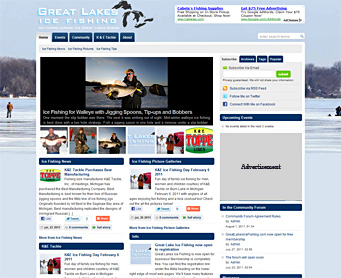 GreatLakesIceFishing.com (GLIF) is one of our community websites. A content and integrated community forum website built on WordPress with custom logo and background image. GLIF includes social sharing features, Facebook statuses, video embedding, an image gallery with slideshows, advertising spots and a featured news glider on the home page.
---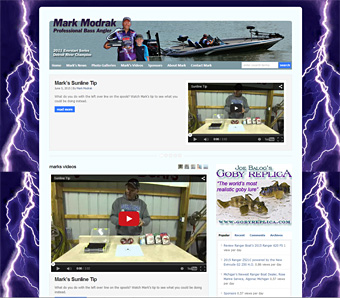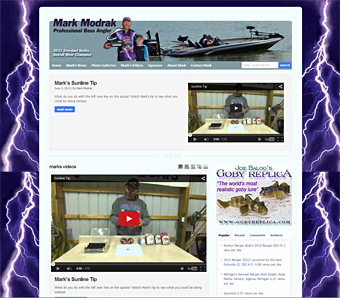 We designed and built MarkModrak.com for Michigan regional bass tournament angler Mark Modrak to help him better service and promote his important sponsors while also allowing Mark to update his website with new content and promotional material on his own.
---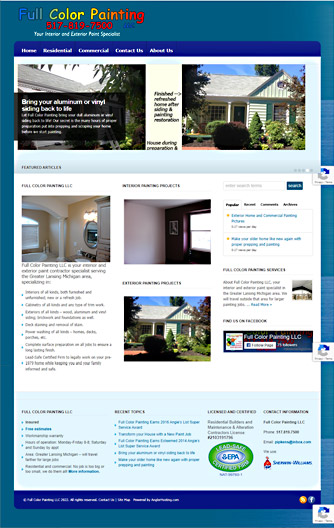 FullColorPaintingLLC.com is another website we designed and built for Chad Pipkens to put his home and business painting company in a better position to be found and promoted on the Internet. A good number of contacts for quotes come in steadily through his website contact form we designed for that purpose.
---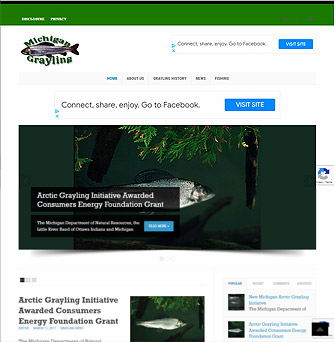 MichiganGrayling.com is one of our websites designed and built to attract persons looking for information about the re-introduction of the Grayling (a fish from the trout family that went extinct in Michigan during the 1930s) by the Michigan Department of Natural Resources back into select Michigan trout streams. The domain was available and we like outdoor websites, so we purchased it.
---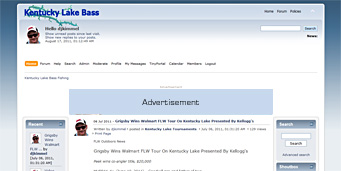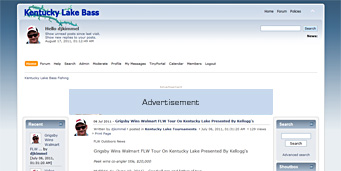 KentuckyLakeBass.com is also a website of ours that is a portal-wrapped forum based on Simple Machines Forum (SMF) with video embedding designed to give it a CMS-look using the popular forum-based membership site.
---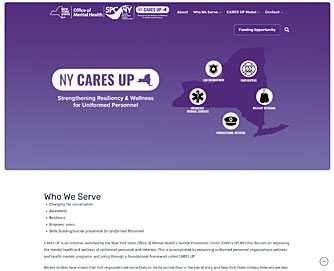 The NYCARESUP.com website is small website with a big purpose that we built for the Suicide Prevention Center of New York to positively change suicide rates for uniformed personnel and first responders.
---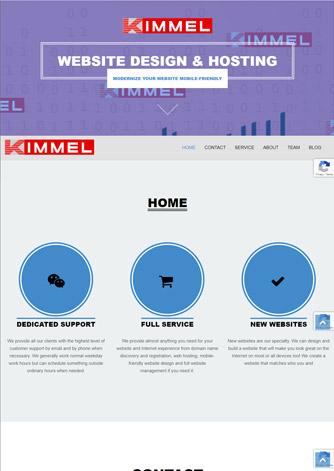 Kimmel Services (KimmelServices.com) is our other website design and content management company. While AnglerHosting.com is located in Lansing, Michigan, Kimmel Services is located in Cadyville, New York and Lansing, Michigan. Either company, you get the same affordable, quality web hosting, and website design and content management services, along with many other Internet services like Search Engine Optimization (we build mainly WordPress websites which are very SEO-friendly out of the box), domain name assistance and technical advice that will improve your position in the World Wide Web. The Kimmel Services website is an example of a 'one-page' website were most of the content is on the Home page for minimalists.
---
Website Management Examples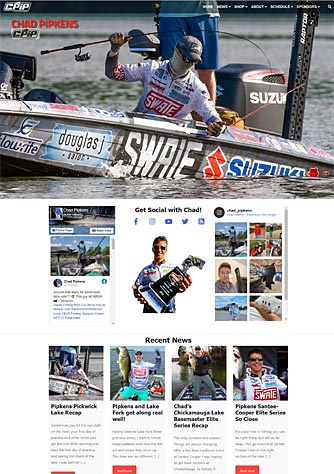 The New ChadPipkens.com website we rebuilt on WordPress to help the full-time professional bass angler expand his reach and promotion efforts as he competes at the national level in the Bassmaster Elite Series. Features integrated Facebook and Instagram, and social sharing features to assist in building a larger following of fans, new tournament images glider on the home page. We added a new swag store for Chad to promote his brand. We host the website and do some website management on it.
We provide other services to tournament anglers. Please contact us if you would like to find out how we can help you concentrate on your fishing by having us produce important items such as quarterly reports to sponsors.
---
We provide complete website management to the Adirondack Forty-Sixers (ADK46ers) including graphics, page updates and new content. This is their new website built by another party, but since we have returned to content management and technical adviser for them, we have redesigned and reconfigured many parts of this large, membership-oriented project that includes a nice online store and membership subscriptions. This work is done through our sister website company – Kimmel Services.
---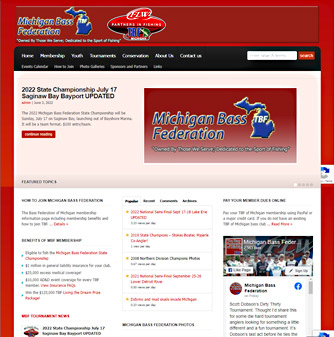 We provide complete website management to the Michigan Bass Federation (formerly The Bass Federation of Michigan) including graphics, page updates, and news and results. This is their first website designed when they were founded which we also host. We helped them find a better domain name as well, changing them from michigantbf.com to michiganbassfederation.com for better identity with Michigan organized bass anglers.
---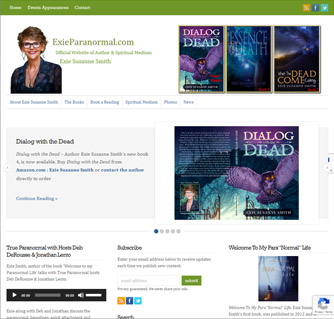 Exieparanormal.com is the official website for author Exie Susanne Smith, writer of four books on her paranormal life experiences including Welcome to my Para"Normal" Life, When the Dead Come Calling, The Essence of Death and her latest book Dialog with the Dead.
---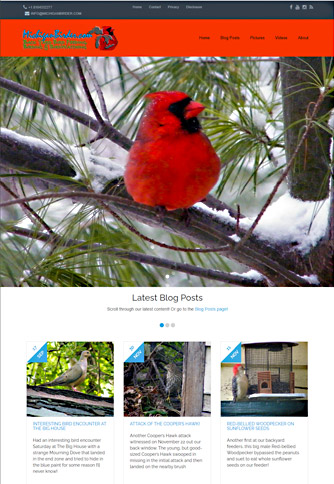 MichiganBirder.com is another personal website in our own portfolio designed to attract fellow birders with stories, and especially pictures and videos from back yard birding and more around Michigan.
---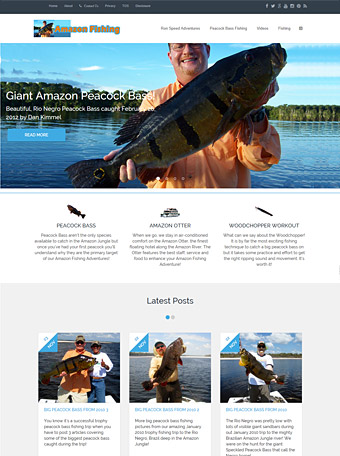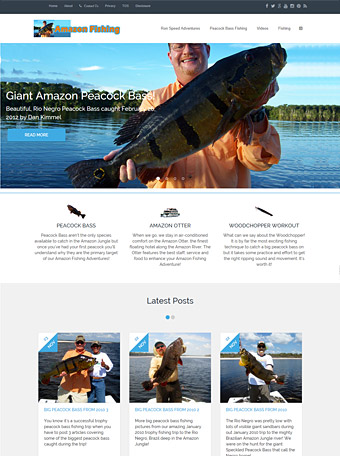 AmazonFishing.net is a website in our own portfolio of outdoor websites that features the excitement and adventure of fishing the amazing Amazon River basin for exotic fish of South America, particularly the super peacock bass fishing available in the Rio Negro and its tributaries with pictures, stories and videos of the action and adventure!
---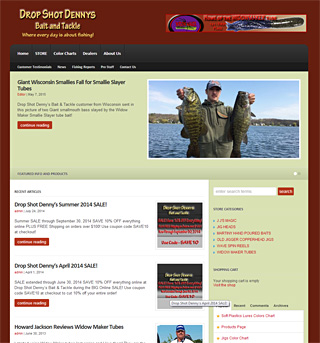 theDropShotDenny.com is a simple, yet effective e-commerce website we designed and built for Denny on a WordPress engine to feature and sell his bait and tackle fishing products to the entire United States fishing market, to help Denny reach out to more customers over a wider area with online sales while sticking within his budget.